World Beat Drumming
School Workshops & Performances
Available in both English & French
Join hundreds of schools across Canada that have taken part in this unique learning experience, featuring music from around the globe.
My name is Jordan Hanson, and I would like to invite you and your students to embark on a rhythmic journey...
World Beat Drumming in the Media...
Please click on the image below to view press clippings:
Please contact me for more details, pricing and next availability:
About Jordan Hanson...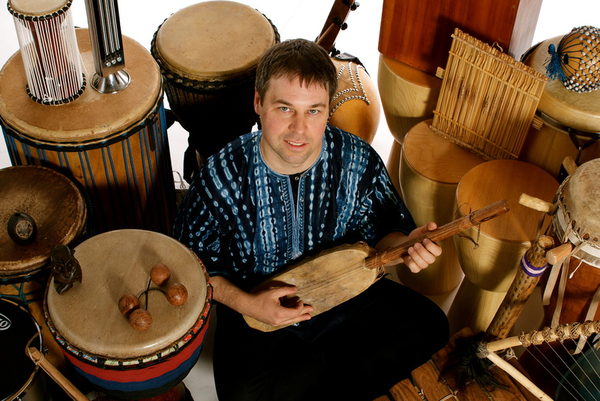 "Hand Drum Rhythms founder and facilitator Jordan Hanson studied music in twenty-two countries around the world.
His enthusiasm for drumming is contagious, and he is able to get new students playing traditional rhythms within a few minutes. Students love his easy-going approach, and the way he makes beginners feel comfortable learning a new skill.
Jordan teaches at the School of Music at the University of Victoria, and has guest lectured at over a dozen universities across Canada. His programs for schools and community and organizations have been the subject of over 50 national and international radio and television features.
From coast to coast, Jordan has now taught more than 250,000 Canadians how to drum!"